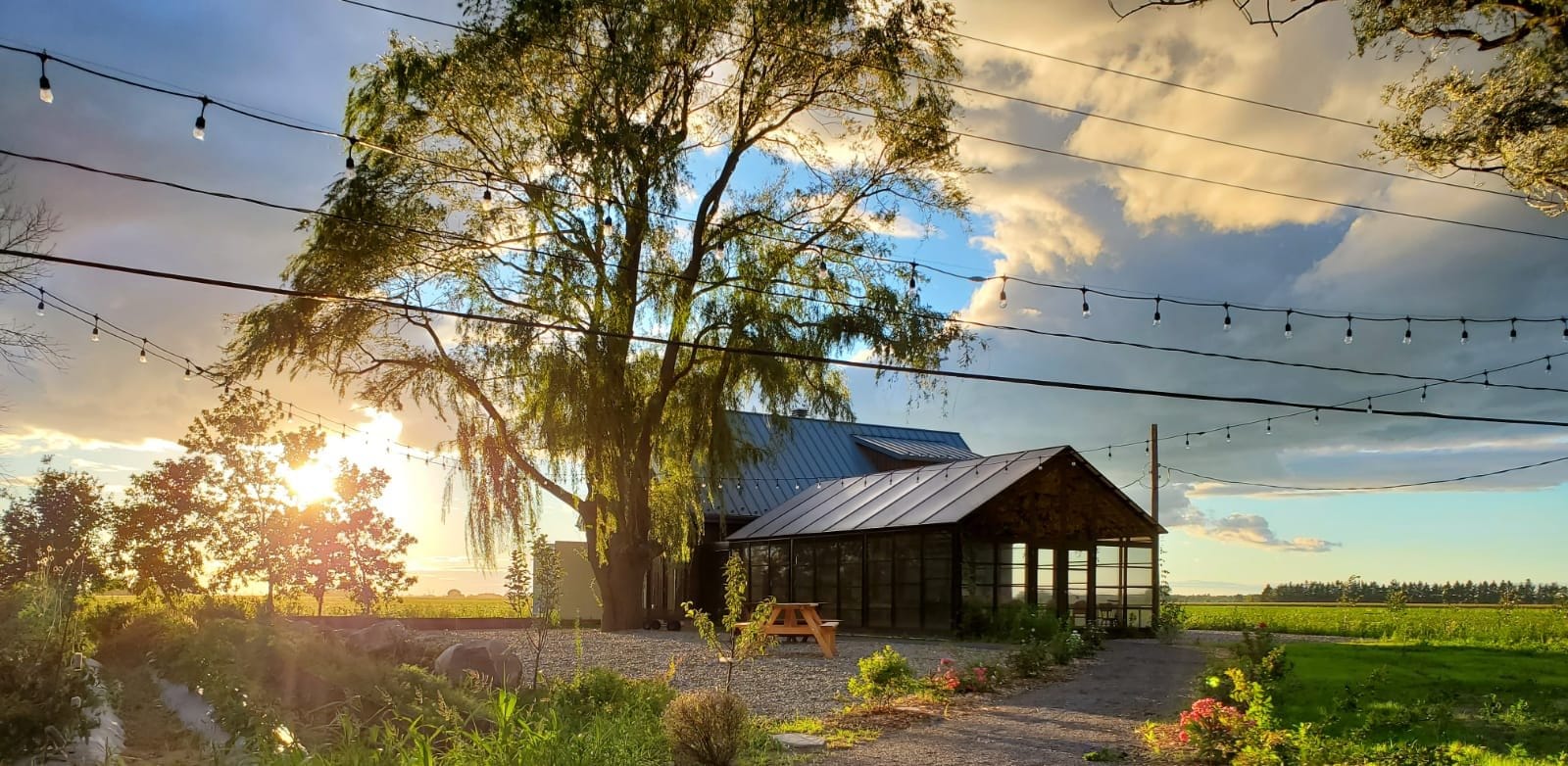 Welcome to Bika Farm & Cuisine
In 2018, while looking for a farm to fulfill our dream of growing our vegetables and even maybe raising animals, my husband and I found an ancestral stone house dating back to 1858 and fell in love with it. Renovating an ancestral house has brought us even closer to Quebec's culture and history. We began to dream of a farm to table and worked very hard to create our garden, renovate the house and build a barn to share this experience with you.
During this time, my passion grew even more for ancestral vegetables and how to cultivate them as in the old days.
We also respect the environment by doing our utmost to operate with as little waste as possible and hope to achieve our goal of becoming 100% zero waste very soon.
Now, we are ready to receive to taste my cuisine with the harvest from our garden and other local market gardeners and organic farms. My touch of Turkish cuisine will always be present in our dishes, honoring the land, air and water that surrounds us.
We look forward to welcoming you!
photo par / by Daphné Caron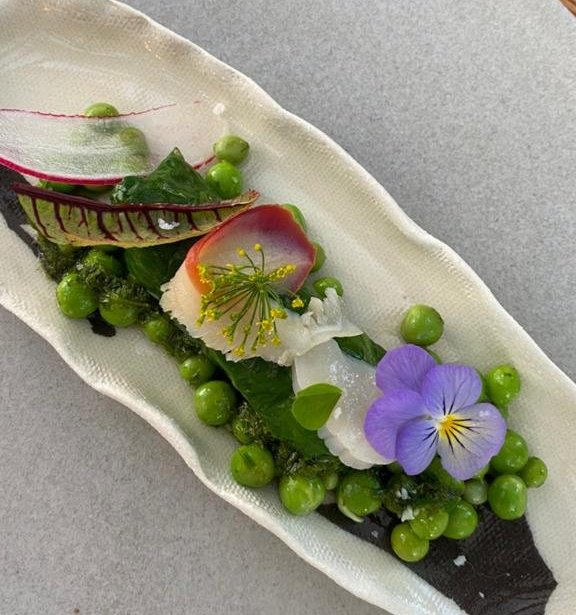 PLEASE NOTE
We do not accommodate groups of more than 6 people (including weddings and any other special event)
We do not accommodate young children under 12
We are a SMOKE FREE environment including the entire garden, field and parking lot
The only way to book is online.
WHAT TO EXPECT WHEN YOU VISIT BIKA FARM AND KITCHEN
We are a farm to table restaurant and not a traditional restaurant. Bika is a platform for showcasing a lifestyle and cuisine that respects the environment, the land and the seasons. Our goal is to give you a gastronomic experience that emphasizes the value of local products and producers while respecting sustainability. Our menu* reflects what can be harvested and what is provided to us by other local and organic or eco-friendly farms. This is why our menu changes every week, sometimes even from day to day, however, we will adapt to you for food allergies and intolerances as well as vegetarian and gluten-free choices. It is important to note them when making your reservation, as it is not possible to do last minute changes on the menu.
As for service, our kitchen team will go through everything about the current menu, the ingredients and their origins, during your meal.
 * Our menu always represents Turkish cuisine.
BRING YOUR OWN WINE if you wish to drink it.
This summer we will be opening bookings month by month, starting a week in advance for the following month.
Here is the schedule for September;
Friday and Saturday at 6:30 p.m. – the tasting menu $150 / person
Sunday at 12 p.m. – the lunch tasting menu $100 / person
We miss doing the cooking workshops with you. Unfortunately, we had to stop the workshops since the beginning of the pandemic. We hope that we can meet again around our kitchen island this summer. We will give you updates on new workshop dates as soon as public health regulations allow.
Join us for harvesting and planting in the garden. A great opportunity for all those who are curious to learn and who enjoy spending time playing in the dirt.
Schedule to be determined for 2021, depending on public health regulations.
Follow us on Instagram and / or subscribe to our email list to receive our news and updates.
The best way to contact us is through email at info@bika.farm. We're a small team and we're not always able to answer calls as quickly as we would like.
980 Chemin du Grand Bernier
Saint-Blaise-sur-Richelieu
Québec, J0J 1W0
(514) 243-2447
info@bika.farm